I'm a quote girl. I'm also a visual person. So I love having quotes up to remind me of what I want to be focusing on.
I just printed some new ones from General Conference and wanted to share them here for anyone else who likes great words visualized:
The first 6 quotes are from this site: thisisnick.
I love the quotes over at MckenzieSmith too!
You can find more printable quotes at 30 handmade days.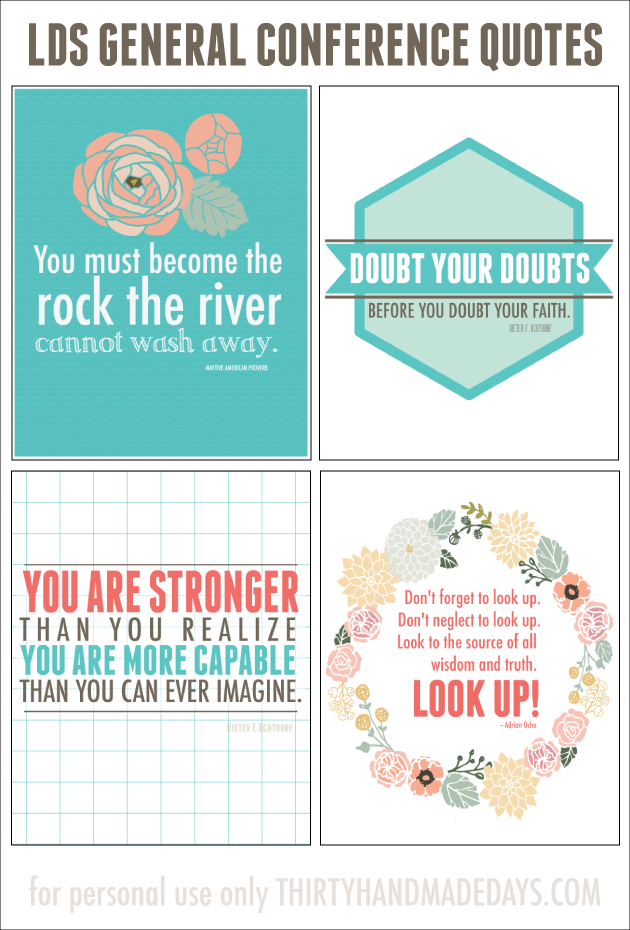 You can find this one here
There is also a lot of fun to see and print over at KensieKate.com
I hope you enjoy these inspirational words too!